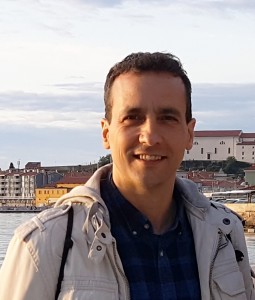 My name is Jorge Gracia del Río. I currently work as senior research fellow ("Ramón y Cajal" postdoctoral position) at the Department of Computer Science and Systems Engineering (University of Zaragoza, Spain) as a member of the Aragon Institute of Engineering Research (I3A) and of the Distributed Information Systems research group.
I am chair of NexusLinguarum, the "European network for Web-centred linguistic data science", a COST Action that joins the effort of over 200 researchers from 42 countries.
My main research interests are Semantic Web, Ontology Matching, Multilingual Web of Data, Query Interpretation, Web Intelligence. In particular, I am interested in how to move Language Resources, particularly lexicographic resources, from their data silos into the multilingual Web of Data and make them interoperable, to support a future generation of (Linked Data-aware) Natural Language Processing tools. I am also interested on methods and techniques for cross-lingual linking and cross-lingual information access.
Currently,  I am also involved in the Prêt-à-LLOD "Ready-to-use Multilingual Linked Language Data for Knowledge Services across Sectors" and Lynx "Legal Knowledge Graph for Multilingual Compliance Services" EU H2020 projects.
From 2009 to 2017 I worked as a postdoctoral researcher at Ontology Engineering Group (OEG), Artificial Intelligence Department,  Universidad Politécnica de Madrid (UPM), Spain.
See here an interview by Olga Vamvaka on the topic of "Linguistic Linked Open Data", for the Terminology Coordination Unit of the European Parliament.
My URI: http://purl.org/net/jorge-gracia
Researcher ID: J-5230-2013
My profile in some networks:
---
Last updated: 03/12/2020